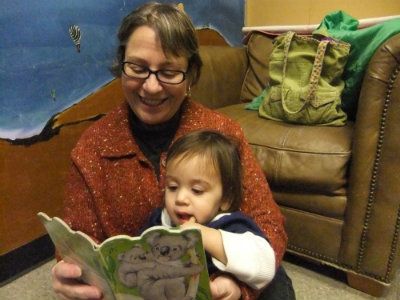 I wish everything would work out as well as my morning work out. Coming back from Albuquerque today I seriously thought about going back to the gym for a second round of sweat.
I love seeing my grandson, I hate all the drama that goes with it, especially if I end up encountering other relatives or "friends of the family."
After seeing him, I have that long hour/ hour-and-a-half ride home to let things stew, and stew I do...
I kept telling myself, "breathe" and "release it... let it go..." but was totally unable to do either. Then I came home to more drama with my youngest. Who says parenting gets easier when they're grown?
This morning I felt great. I felt energized. I'd spent almost two full hours at the gym, sweating it out on the treadmill, hitting the machines... it was good. I just want to feel that way again.
I'm not good at letting go. I'm one of those people who let the frustration build. But I choose not to live that way anymore. And that's getting tougher and tougher as the situations intrude on the grey areas of my boundaries.
My health and fitness plan is clear cut. The plan for the rest of my life? Not so much.
Total calorie count today: 1300
estimated treadmill burn (two shifts): 385 cal.
Blood glucose: 89 mg/dL
Tomorrow is the yoga/dance class. Turns out it's a stretching an flexibility program based on dance stretches. I'm going to give it a shot, although I'm now pretty skeptical. I've been worried these past couple weeks because the old classroom was empty... all the equipment gone... and I just assumed they'd canceled the classes. Today I found out that the classroom had moved next door to the gym (it was a few doors down) as that space in the plaza (as well as a few others) had become available.
Anytime Fitness is thinking of adding Tai Chi to their classes, and I suggested Nia as well. We'll see what happens.